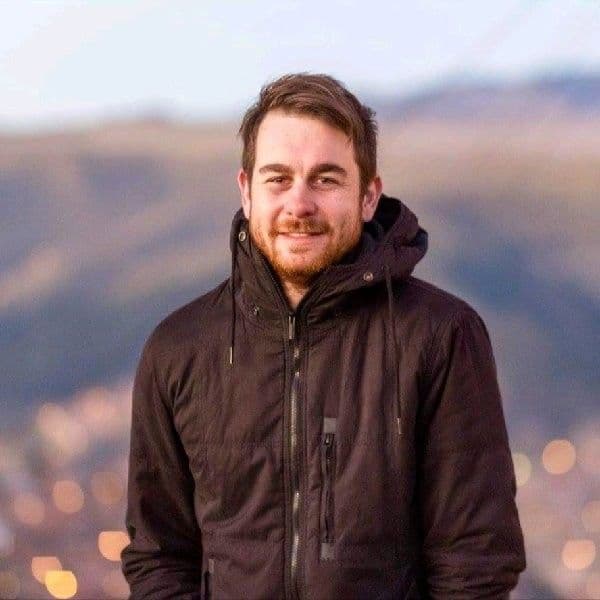 Tom Andrew
21-October-22
There are many great podcast production companies out there, but how do you know which one is right for your show?
The first question you should ask yourself is "Do I need a full-service podcast production company or a podcast editing service"? There are substantial price differences when determining if you need either a podcast audio editing service or a full-service podcast production company.
Full-Service Podcast Services
Full-service podcast production companies are essentially a one-stop shop to build, maintain, market and promote high-quality podcasts. This will typically include a range of more-involved work such as the following:
Strategic direction,
equipment and lighting consultation,
guest coordination,
podcast artwork,
transcriptions and show notes,
advertising placements,
growth and marketing.
The cost involved in full-service podcast production will typically range from thousands of dollars, up to tens of thousands of dollars.
Here are some other things to consider when choosing a full-service podcast production company:
- Their experience. Make sure they have produced shows similar to yours in terms of content and style.
- How well do they understand your vision for the show? They must be able to translate your ideas into audio form.

Audio Production Agency or Service
Alternatively, there are much cheaper and more efficient ways to get your podcast professionally prepared for release. Audio production services will typically concentrate on audio production and engineering and leave the actual recording, strategy and growth to you. This would typically include the following:
Audio production and editing,
outros and intros,
music effects.
The cost involved in this type of podcast production will typically range from around $100-$200 per episode, and you can often pick and choose the type of services you require.
Here are some other things to consider when choosing a audio editing service:
- What is their turnaround time? You don't want to be waiting weeks or even months for your episodes to be released.
- What is their price point? Make sure it's within your budget.
Once you've considered all of these factors, you should be able to narrow down your choices and find the best podcast production company for your show!
Our picks for the best podcast production services
#1. Next Day Podcast (starts at $80/episode)
Time for a little shameless self-promotion! Next Day Podcast is here to proudly showcase our services in this list of the best podcast editing providers. We're not just tooting our own horn; we genuinely believe we have something unique to offer.
Next Day Podcast understand the urgency and excitement that comes with podcasting. That's why they've built their service around lightning-fast turnaround times. Need your episodes edited, polished, and ready to go in record time? They've got you covered! They have an efficient workflow and dedicated team, meaning you'll have a perfectly-produced podcast ready for release the very next day.
But it's not all about speed. NDP will carefully mix, master and match the audio at the highest standard. They will trim out the "ums" and "ahs," awkward pauses, and accidental tongue twisters, all while ensuring your content remains engaging and entertaining.
Often, podcasters often wear many hats, juggling multiple tasks at once. That's why their service is designed to be hassle-free. Simply upload your raw recordings to your dashboard, and they'll take care of the rest. Their skilled audio engineers will handle the nitty-gritty, fine-tuning your audio quality and leveling out sound inconsistencies, while you focus on creating captivating content.
You can choose to pay per episode or save with a subscription. They even have launch package services for those just getting started.
View their podcast audio and video editing plans here.
#2. Bare Value Podcasting (starts at 0.89c per minute)
A very simple, no-nonsense production agency. Bare Value sell a brand of simplicity, ease-of-use and kind support. They have a unique pricing model, where they charge per minute of audio, at a flat rate of $0.89. This will mean a 30-minute podcast will cost you around $27. For this, you will receive editing out of ums and ahs, minimisation of background noise and noise normalization. It is one of the cheapest options on the market, however, have one of the industry's slowest turnaround times, of 4 days. You can make this express, with a guaranteed 2-day turnaround, however, you'll have to pay more than twice the standard rate.
https://barevalue.com/podcasting-pricing
#3. Castos ($1,500/month - up to 5 episodes)
Castos is one of the largest podcast companies in existence and they handle a large range of solutions, including podcast hosting, editing, and software. Their podcast editing services are priced on the high side at $1,500 per month. For this you will get up to 5 episodes, so this will make a lot of sense if you're producing consistent episodes. They guarantee a 7-day turnaround, making it a little slower than normal, but this probably isn't a deal-breaker if you're releasing episodes on a schedule.
Although their production services are on the expensive side, they do have a suite of cool, revolutionary podcast software. This includes an easy-to-use Wordpress plugin that automatically publishes your podcast, as well as a feature that automatically converts your podcast audio into a youtube video.
#4. Resonate Recordings (starts at $159 per episode)
Resonate Recordings is a reputable podcast editing service that offers a range of valuable features for podcasters. Their dedication to audio editing and production ensures that your episodes receive a professional touch.
One of the advantages of working with Resonate is their attention to detail. Their team works well to eliminate background noise, adjust audio levels, and deliver a seamless listening experience. This attention to quality can greatly enhance the overall professionalism of your podcast.
However, it's important to consider the cost of Resonate Recordings, as they are one of the most expensive in the industry. Their pricing structure tends to be higher compared to some other podcast editing services. While the investment can be justified by their expertise, it might be a limiting factor for budget-conscious podcasters.
Additionally, due to their popularity and demand, Resonate Recordings may have longer turnaround times. If you're in need of fast editing and delivery, you might find their timelines less favorable compared to other services.
#5. We Edit Podcasts (starts at $120/episode)

When it comes to editing, We Edit Podcasts offers a one-stop solution for all podcasting needs. The team provides audio editing, show notes, transcriptions, and audiograms, helping podcasters elevate their content quality while allowing them to focus on content creation.
We Edit Podcasts offers a unique custom tiered pricing structure to cater to a wide range of podcasting needs. Starting at $120/episode for a credit based system or $100/episode for subscription based, they cater to budding podcasters looking to deliver high-quality content without breaking the bank.
This pricing structure allows the user to customize their requirements by adding on We Edit Podcasts other services such as show notes, video editing, transcriptions, audiograms, episode artwork, uploading or launch packages.
We Edit Podcasts has been operating since 2015 and their body of work shows this and is on display on their website. They have numerous options for you to choose from to help you win back time from your podcast so that you can focus on what you do best, create content. Head to the pricing page to build your own package or explore more services.

#6. Podcast Engineers (starting at $305/month)
Podcast Engineers is dedicated to transforming your raw audio into a polished podcast that resonates with your audience. With their team of seasoned audio engineers, they offer comprehensive editing, mixing, mastering, and show notes services designed to enhance your podcast's appeal for video and audio.
Podcast Engineers has curated a pricing model that caters to a broad spectrum of podcasting needs. Custom plans are available starting at $305/month. Or select from one of their pre curated plans below.
$365 for their Audio plan, covers four episodes per month. This plan offers professional audio editing, ensuring your podcast offers a seamless listening experience for up to 60 minutes of RAW editing.
For podcasters seeking video, the video plan is available at $780/month for four episodes. Their Full plan priced at $1195 for four episodes, offers a complete podcasting solution. It covers extensive audio editing, mixing, mastering, and comprehensive show notes for video and audio podcasters. This plan is perfect for podcasters aiming for maximum audience engagement and a professional edge.
Whether you're an aspiring podcaster or an established voice in the industry, Podcast Engineers has the tools and expertise to take your podcast to new heights.