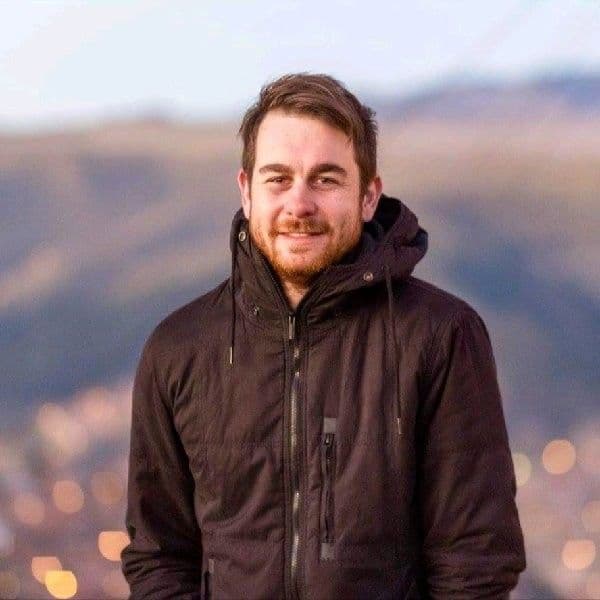 Tom Andrew
30-June-23
Crunching the Numbers: The Cost of Podcast Domination!
So, you're ready to take the podcasting world by storm? It's time to shine, unleash your inner guru, and captivate a global audience with your mind-blowing stories and unique perspective. Now, for the burning question: How much does it cost to start a podcast?
In this tell-it-like-it-is price guide, we're spilling all the tea on the money side of podcasting, from the essentials to the optional splurges.
Essentials: The Bare Necessities
You'll need some basics if you're ready to hit the ground running and capture your listeners' attention. We're talking hardware, software, editing tools, and hosting options—all the stuff that'll make your podcast shine. But hey, don't worry about breaking the bank. We've got the inside scoop to help you find the ideal balance between quality and affordability.
Equipment
$200 - $500 to get started
Planning to blow your listeners' socks off with audio gold? Then gear up with these MUST-HAVES for a top-notch podcasting experience:
Microphone: Grab a USB microphone that fits your style and budget. Whether dropping $50 or going all-in at around $300, be sure it delivers high sound quality and effortless clarity for your audience.
Headphones: Get a pair of closed-back headphones for recording and editing. Price tags range from $50 to $200— discover the perfect balance that provides auditory satisfaction and fits your budget.
Pop filter: Don't let those pesky plosive sounds ruin your show (such as "p" and "b" sounds). Spend around $10 to $30 on a pop filter to hear it work wonders!
Boom arm or microphone stand: Show some love to your mic by giving it a flexible and proper position. Fork out $20 to $100 for a boom arm or stand that'll have your setup looking slick.
Audio Interface: If you wanna go pro and record multiple tracks simultaneously, you need an audio interface. Prices range from $50 to $500 to help you achieve studio-quality sound.
Computer: A reliable computer is the cornerstone of your podcasting empire. It must have ample processing power and storage space to handle the demands of your creative endeavor.
So, now that you've got a good understanding of the essential equipment needed to be a podcasting genius, it's time to unleash your inner Houdini and dive into the world of software. Brace yourself, as this is where the magic happens!
Software
$25 / month (with Riverside.fm)
All right, gearheads, now that you've decked out your setup with shiny equipment, it's time to crank up the volume with some outstanding software. We're talking recording, editing, and mixing tools that'll turn your episodes into sonic masterpieces. Pro Tools, Cubase, and Ableton Live are some of the top picks, with price tags ranging from $200 to $600.
But let's shine a light on a podcasting software sensation sweeping the globe: Riverside. This program offers high-quality audio and video recording, remote recording features, and automatic file backups. Say goodbye to tech nightmares and hello to hassle-free podcasting. Plus, their pricing starts at a wallet-friendly $25 per month. Cha-ching!
Hosting
$10 - $20 / month
Now, let's talk hosting—your podcast's home sweet home. It's where your avid listeners from platforms like Spotify and YouTube gather to soak up every ounce of your wisdom. Hosting services come in all sizes, from freebies to budget-friendly options.
Buzzsprout is the talk of the town, offering an easy-to-use platform with plans starting at a mere $12 per month. They'll handle the nitty-gritty of storing and distributing your podcast episodes while adding extras like analytics and social media integration.
Editing Software vs. Editing Services
Editing your podcast episodes is a game-changer for taking your quality from meh to marvelous. We get it—you may not be a tech wizard or have time to tinker around. There are options to give you a polished production that'll have your listeners begging for more!
Sure, you could use editing software with all the basic bells and whistles for audio sorcery. Or, if you want that professional touch and some extra time on your hands, why not hand it over to the editing gurus at Next Day Podcast? Starting at just $100 per episode, we'll make your audio sparkle like a supernova.
Optional Goodies: The Podcasting Bling
It's time to up your podcast game! You've got the essentials, but to take your podcast to the next level, check out these nice-to-haves:
Branding (Cover Art)
$50 - $500
Make your podcast visually irresistible with stunning cover art. Depending on your vision, hiring a graphic designer or using online pre-designed templates will cost you from $50 to $500. Trust us; it's worth the investment to catch those wandering eyes.
Intro/Outro
$50 - $300
Give your listeners a distinct welcome and farewell with a killer introduction and outro. You can create your own using free audio editing software or hire a professional voiceover artist to bring your words to life. Prices for voiceover artists usually fall in the $50 to $300 range—money well spent to leave your audience with a lasting impression.
Transcriptions
from $50/ episode
Get the word out there, literally! Transcribe your episodes for super accessibility and SEO dominance. DIY it or go free with automation, but hey, why not add some pro polish? A transcriptionist or swanky software can nail it at $0.75 to $2 per min. Accuracy and speedy turnaround, guaranteed! Let those juicy transcripts work their magic and captivate your audience.
Acoustic Treatment
starting at $50
Tame unruly sound waves! Acoustic treatment helps you achieve crystal-clear audio by reducing echoes, reverberations, and unwanted background noise. Treatments like foam panels, bass traps, and diffusers absorb or diffuse sound, creating a controlled environment.
Prices vary based on room size and treatment type, with foam panels starting at around $50 per pack and more comprehensive solutions ranging from a few hundred to a few thousand dollars. Investing in acoustic treatment is worth it for professional-sounding podcasts that leave listeners in awe.
Music and Sound Effects
$15 - $30 per month
Transform your podcast into a symphony of auditory delight by adding music samples and sound effects. Elevate the listening experience and create a professional atmosphere with royalty-free tracks and sound effects.
Platforms like Epidemic Sound offer a treasure trove of options through a subscription-based model, setting you back around $15 to $30 per month. It's like having a virtual orchestra at your fingertips!
With these extras in your podcasting stash, you'll captivate your audience, leave a lasting impression, and ensure your show stands out.
Building Your Podcast Empire: Budgeting for Success
The cost of starting a podcast depends on your goals and aspirations. Launching a podcast doesn't have to drain your wallet—though let's face it, some investment is required.
By understanding the cost to make a podcast, you can budget accordingly and confidently embark on your podcasting journey. Remember, while investing in quality tools and services can contribute to a professional podcast, the content is what ultimately makes a podcast successful.
Don't Wanna Sweat the Tech?
Then Launch Your Podcast Stress-Free with Next Day Podcast Instead
Don't let technical barriers hinder your journey toward stardom! We're here to launch your podcasting prowess into the auditory stratosphere.
At Next Day Podcast, we've assembled a team of podcasting gurus who live and breathe this stuff. Trust us; we've seen it all—from tangled cables to mysterious error messages—nothing fazes us!
Worried about all that tech stuff? Don't be! We'll handle the challenging technical aspects, so you can focus on what you do best—creating killer content and entertaining the masses. From guidance on setting up your equipment to optimizing audio quality, consider it all taken care of.
Our Launch Packages set you up for success and include many items on this list. And with a 7-day turnaround on our launch services, you can be up an running in an instant.
So, why stress over technical mumbo-jumbo when you can leave it to the pros? Launch your podcast with Next Day Podcast, and watch as we transform your ideas into a captivating audio journey. Together, we'll conquer the podcasting universe, one episode at a time. Get ready to hit that record button and let the world hear your voice!