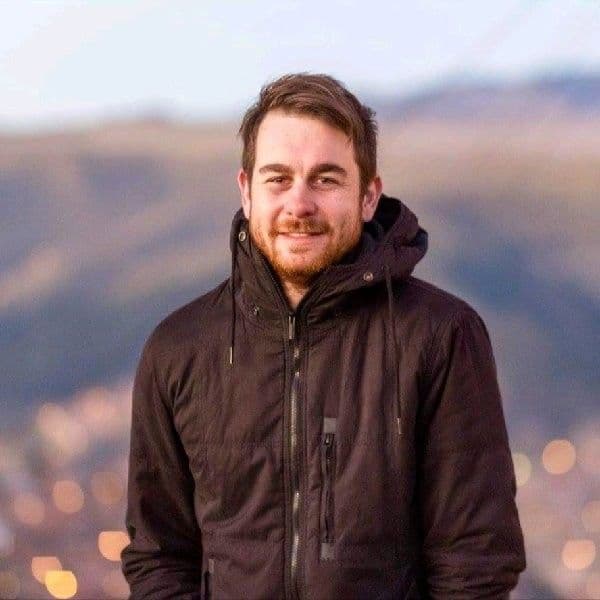 Tom Andrew
05-September-23
Discover the best movie podcasts for cinephiles, from in-depth reviews to industry insights. Plus, learn how to stream movies for free. Dive into cinematic wonder!
Movies captivate us. They offer escape, enlightenment, and everything in between. But if you're a true cinephile, merely watching a film won't suffice. You want to delve deeper—understand its nuances, dissect its plot, and explore its themes. One of the best ways to do that? Podcasts. Movie podcasts can act as the post-film discussion you always wished you had, and they're just a click away.
Top Movie Podcasts You Can't Miss
The /Filmcast
A powerhouse in the movie podcast realm, The /Filmcast offers insightful reviews, director interviews, and industry insights. Hosted by David Chen and a bevy of guest co-hosts, this podcast will give you a nuanced understanding of the cinema world. Whether it's breaking down the latest blockbuster or offering in-depth analysis of a cult classic, The /Filmcast has something for everyone.
How Did This Get Made?
For those who love delving into cinema's eccentricities, this podcast is a comedic treasure trove. Hosted by Paul Scheer, June Diane Raphael, and Jason Mantzoukas, How Did This Get Made? tackles films that make you wonder, well, how did this get made? From bad movies to bizarre plots, this podcast gives you a laugh-out-loud breakdown that is as entertaining as it is bewildering.
Scriptnotes
For anyone interested in the craft of movie-making, Scriptnotes is an indispensable resource. Screenwriters John August and Craig Mazin pull back the curtain on what it takes to put a script on the silver screen. From storytelling techniques to industry politics, Scriptnotes provides an in-depth look into the nuts and bolts of the film industry.
Filmspotting
One of the oldest and most respected movie podcasts out there, Filmspotting dives deep into the cinematic experience. Hosts Adam Kempenaar and Josh Larsen offer thoughtful and intellectual critiques, discuss movie history, and often feature interviews with industry professionals. With special episodes focused on Top 5 lists and film festivals, Filmspotting offers a well-rounded viewpoint for seasoned film aficionados.
You Must Remember This
This is not just a podcast; it's a time machine. Created and hosted by Karina Longworth, You Must Remember This takes you back to the first century of Hollywood. With expert storytelling, the podcast dives into forgotten scandals, landmark films, and the stars who made the industry what it is today.
Blank Check with Griffin and David
If you've ever wondered what happens when a director gets carte blanche to make any film they want, this is the podcast for you. Hosts Griffin Newman and David Sims examine the filmographies of directors who have earned this "blank check" status. Each episode delves into a different film, making it a perfect blend of entertainment and education.
The Big Picture
The Ringer's The Big Picture is helmed by film critic Sean Fennessey, who dives into movies old and new. With interviews from directors, writers, and other key players in the film industry, this podcast offers not just reviews but a holistic look at movie-making.
The Projection Booth
The Projection Booth podcast, hosted by Mike White, goes way beyond the mainstream in its film choices. Offering up a mix of new releases, cult classics, and forgotten gems, this podcast is ideal for those looking for a deeper cut in their movie consumption.
Kermode and Mayo's Film Review
BBC Radio 5's Kermode and Mayo's Film Review is one of the longest-running and most respected film podcasts available. It features reviews of the week's new releases, interviews with filmmakers, and a ton of humor and wit. Hosted by Mark Kermode and Simon Mayo, it's a must-listen for anyone serious about cinema.
How to Stream Movies for Free
While podcasts offer a deep dive into the world of movies, the first step is actually watching these films. Many of the movies discussed in these podcasts are available for streaming, and guess what? You can even stream some for free. Check our recommended list of best free movie streaming sites here.
Roll Credits: Wrapping It Up
Whether you're a casual moviegoer or a hardcore cinephile, podcasts offer a window into the world of cinema that is both enriching and entertaining. These podcasts provide varying perspectives, from breaking down bad films to exploring Hollywood's golden history. And now, with insights on how to stream movies for free, you've got no excuse to miss out on the films these podcasts are talking about. So, grab your headphones and get ready to dive into a universe of cinematic wonder.